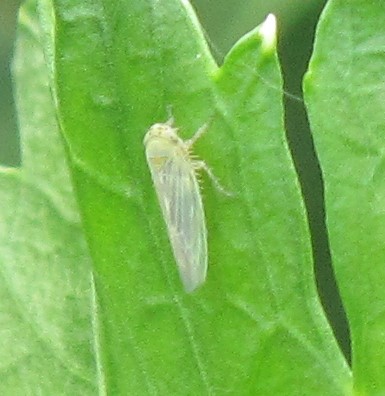 The leafhopper family (Cicadellidae, Order Hemiptera) contains over 22,000 species that are common in temperate grasslands, agricultural landscapes, and other vegetation. Leafhoppers are ecologically important, serving as herbivores, prey, and pathogen vectors. Due to their close association with prairies, the conservatism of leafhopper communities also provides valuable information about prairie quality and management.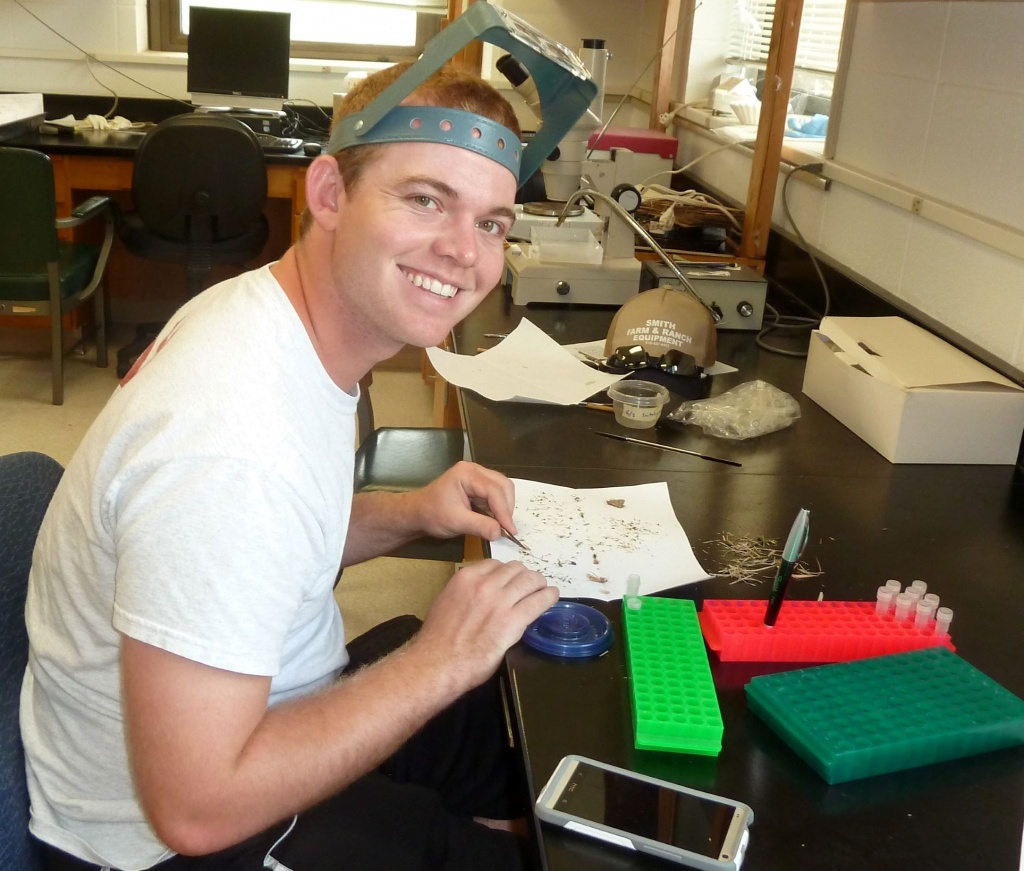 This study was conducted in remnant and reconstructed prairies in northeastern Kansas within a mosaic of natural and agricultural landscapes. The diversity of leafhopper species was similar at both remnant and reconstructed prairie sites, and communities in both prairie types were dominated by generalist species with low coefficients of conservatism. The agricultural pest species Macrosteles quadrilineatus –the six-spotted leafhopper—was particularly abundant in the spring. These findings demonstrate that agricultural pests and generalist migratory species have become ubiquitous throughout natural and agricultural landscapes. This distribution patter results in a widespread "rain" of pest species on natural and agricultural communities alike and deserves more attention when making conservation decisions.
In this study, leafhopper diversity increased with greater coverage of flowering plants but was not affected by increased plant diversity. The relationship between leafhopper diversity and the composition of the surrounding landscape was complicated. Interestingly, the community of leafhoppers in remnant prairies surrounded by natural areas was similar to the community of leafhoppers in reconstructed prairies surrounded by agricultural areas. The influence of site and landscape properties on leafhopper community composition warrants more investigation.
Written by Ally Brown
To learn more: https://link.springer.com/article/10.1007/s10841-019-00198-y
Keene, K., Malmstrom, C. M., Alexander, H. M., Wayadande, A., & Denning, K. R. (2020). Low conservatism of leafhopper communities in remnant and reconstructed prairie sites in a working agroecological landscape. Journal of Insect Conservation, 1-14.